Details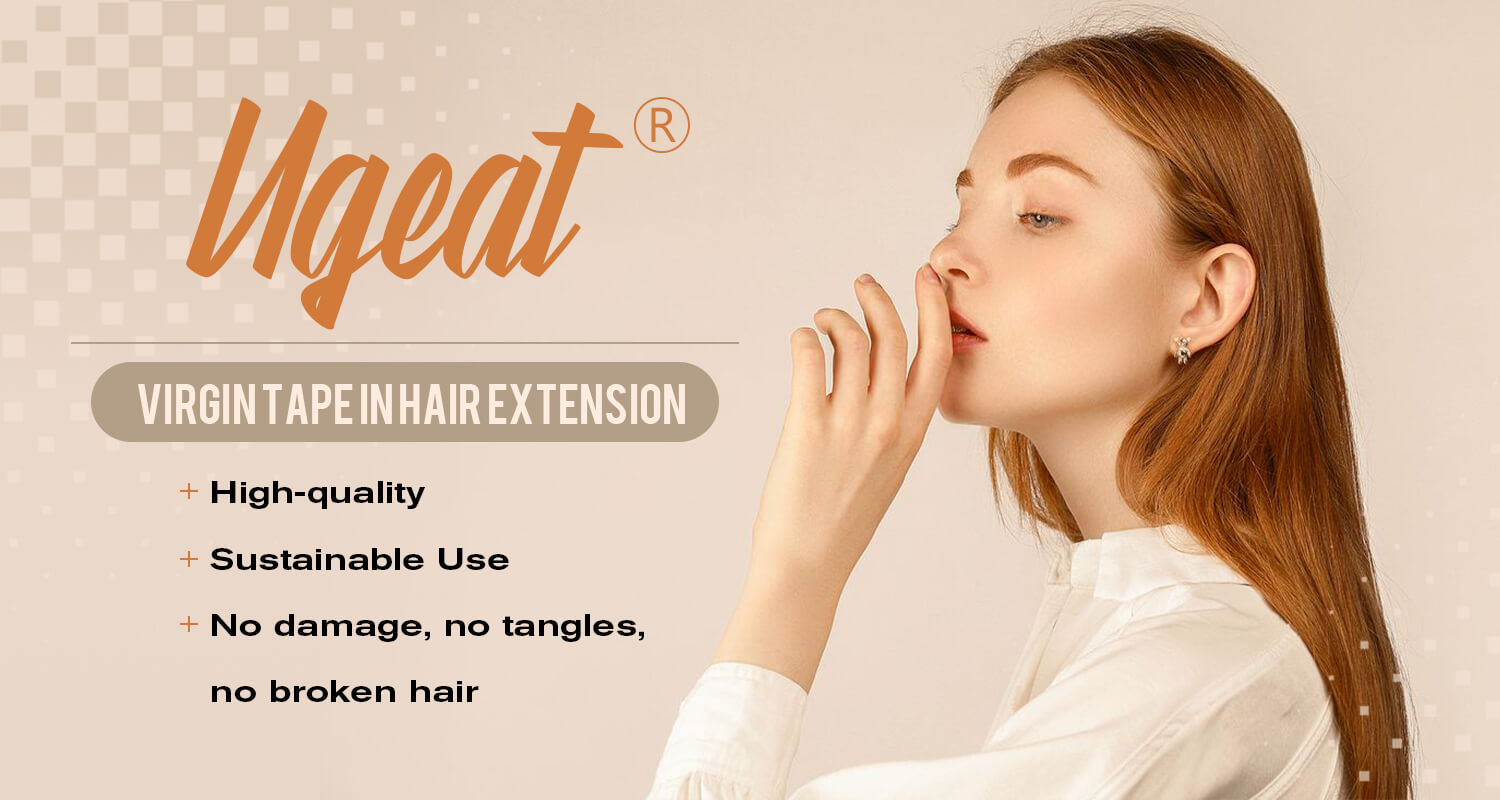 High Quality-Virgin Tape in Hair
Hair Quality
: 100%
Virgin Human Hair
Hair Type
: Real Human Hair Tape in Extensions.
Hair Texture
: Natural Straight.
Tape Size
: 0.8cm x 4cm
Piece Weight
: 0.09 oz/2.5 grams
Total Weight
: 25 grams/50 grams/100 grams per package
Span Life:
8 months-12 months, Virgin Tape Hair can be reused with
replaced tape
. And we suggest adjusting the tape every 4 weeks to keep the hair stay well
Warm Tip: Usually, 150-200g is enough for a full head, if you need to add both length and volume, we recommend 200-250g.
Why choose Ugeat Virgin Tape in Hair Extensions?