Details
Ugeat® I Tip Hair Extension Details
Hair Quality: 100% Remy Human Hair. Natural, Smooth, Soft, No Tangle and Shedding Free. Can be Straightened, Washed and Cut.
Hair Type: Pre-bonded/Keratin/ Fusion/ Stick Human Hair Extensions.
Hair Texture: Natural Straight, and Have a Natural Wave When Wet or Left to Air-dry or Diffused.
Strand : 0.8 Grams/Piece, 40 Grams, 50 Strands/Pack, 80Grams, 100 Strands/Pack
Why choose Ugeat Stick Tip Hair Extensions?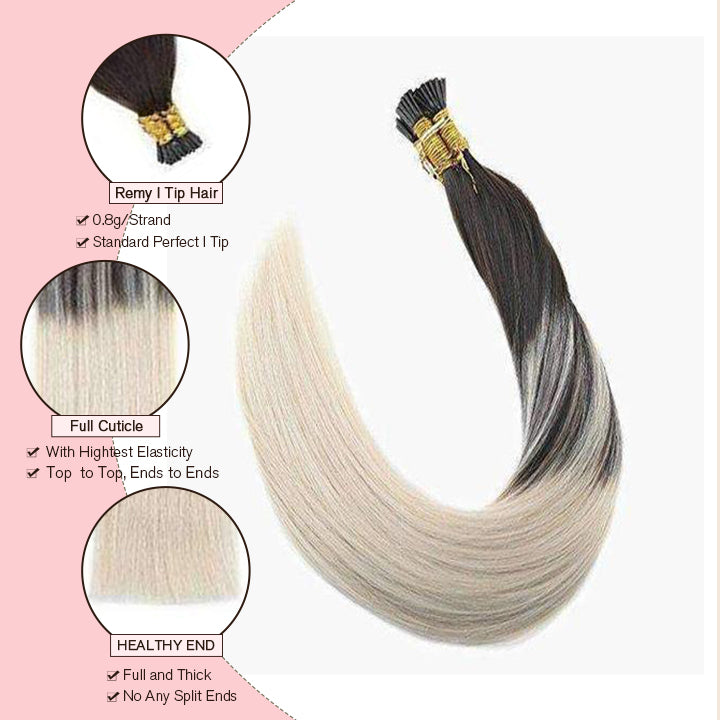 Ugeat® I Tip Hair Extension Details
Hair Quality: 100% Remy Human Hair. Natural, Smooth, Soft, No Tangle and Shedding Free. Can be Straightened, Washed and Cut.
Hair Type: Pre-bonded/Keratin/ Fusion/ Stick Human Hair Extensions.
Hair Texture: Natural Straight, and Have a Natural Wave When Wet or Left to Air-dry or Diffused.
Strand : 0.8 Grams/Piece, 40 Grams, 50 Strands/Pack, 80Grams, 100 Strands/Pack
Why choose Ugeat Stick Tip Hair Extensions?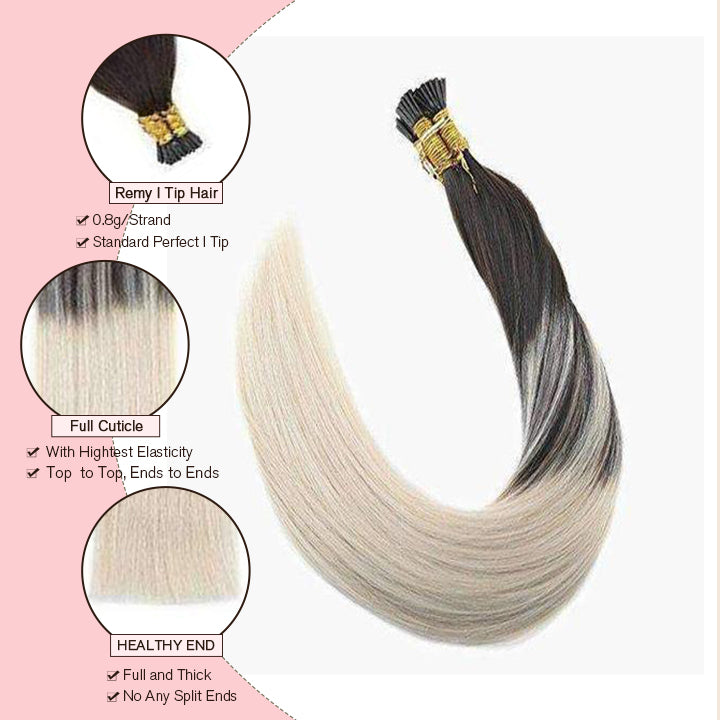 How to wear I Tip Hair Extension?
How to remove I tip hair extension?

If you want to watch the video tutorial, please click here
🕐 Detangle hair gently before washing. Comb your hair extensions with a spacious wired comb; Do not comb or brush the hair extensions while hair is wet;
🕑 With warm water gently wet the extensions. Put shampoo
(Light Color Shampoo No Purple Shampoo) with low or absolutely no sulfates on them.
🕒 Rinse out the shampoo. Apply conditioner. Once you've rinsed out the conditioner and they've dried, comb through the extensions so they're not tangled, You can leave the extensions out in the air to dry.
🕓 Do Not Rub or Twist hair when you wash them. Crush straight hair in a downward motion starting with the ends, work your way up to the roots. Hair may tangle if general care directions are not followed properly.
🕔 Do not wash your hair too frequently. You won't need to wash them every night or even every second night; just once a week or once a fortnight should be fine.
More
🌟 How to Fix Dry & Frizzy Human Hair Extensions?
🌟 How remain smooth and tangle-free?

To see more hair care, please visit our blog page