Details
Ugeat Hair Weft Details
Hair Material: Made of 100% Virgin Remy Human Hair. Natural, Smooth, Soft, No Tangle and Shedding Free. Can be Washed and Cut.
Material Grade :7A Brazilian Virgin Remy Hair
Items Per Package: Brazilian Hair One Bundles
Hair Length:14" 16" 18" 22" 24"
Why choose Ugeat Hair Weft?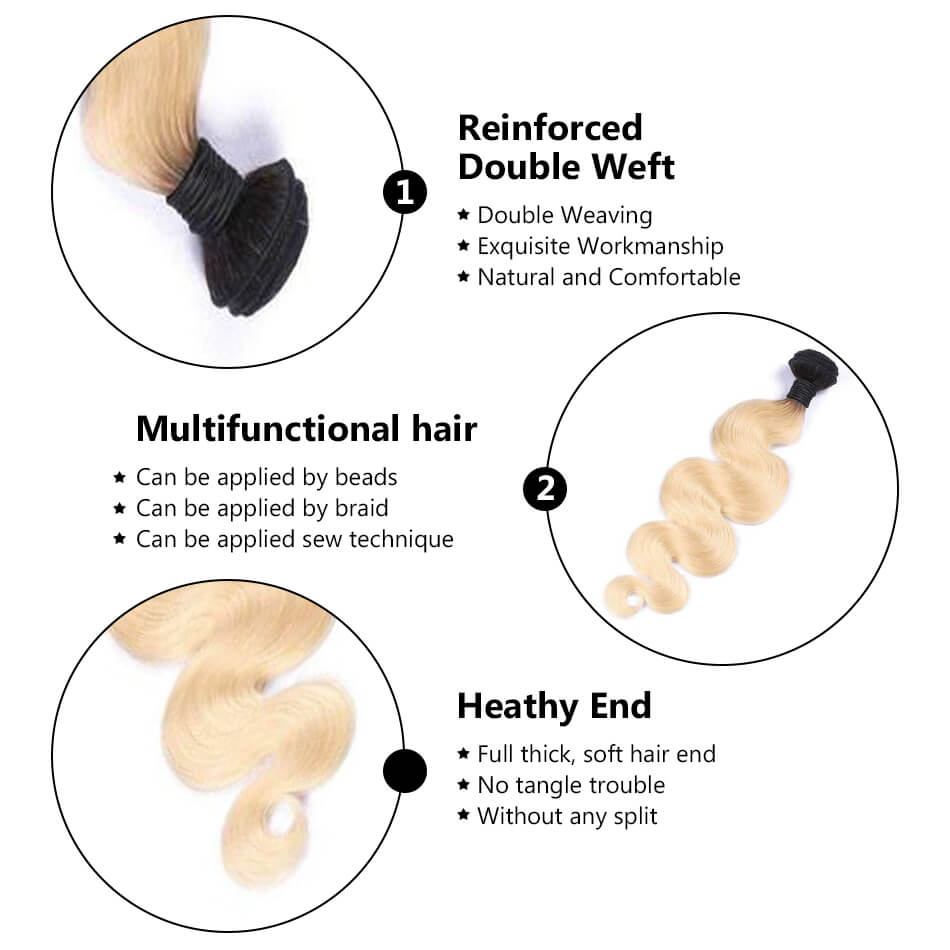 Our professional Weft hair extensions provide one of the best extension experiences available due to their long lifespan and wide range of usage. Customize your Weft extensions for sew-in method, clip-ins, or natural row bead-in techniques! All our high-quality Weft extensions are made with 100% natural Remy cuticle-intact human hair to ensure strength and durability.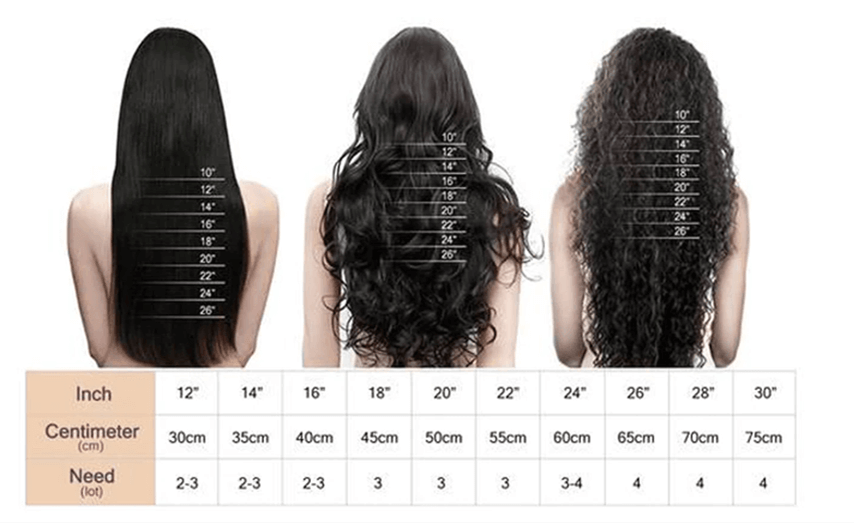 4 Ways to Wear: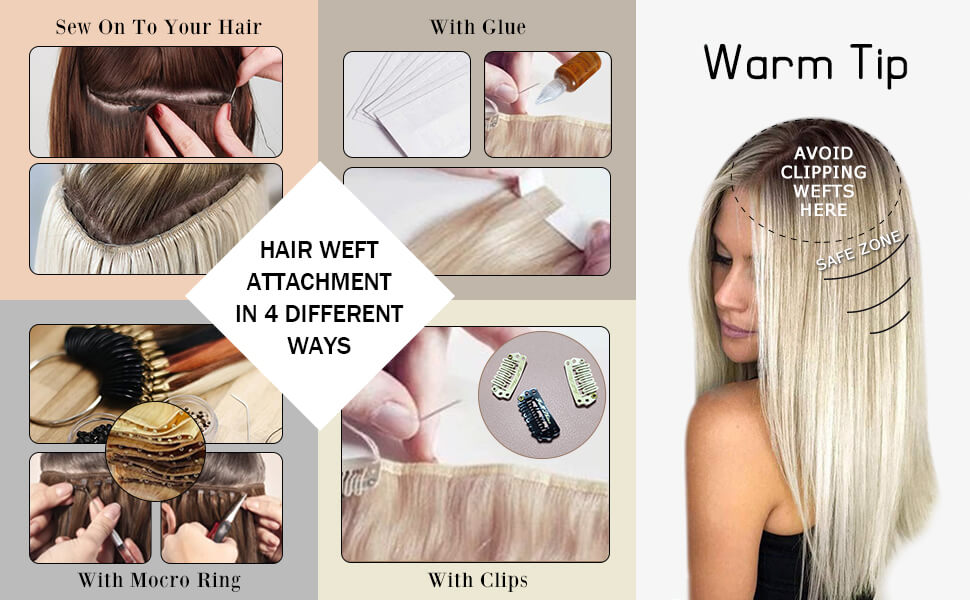 Usually we use the following methodï¼?/b>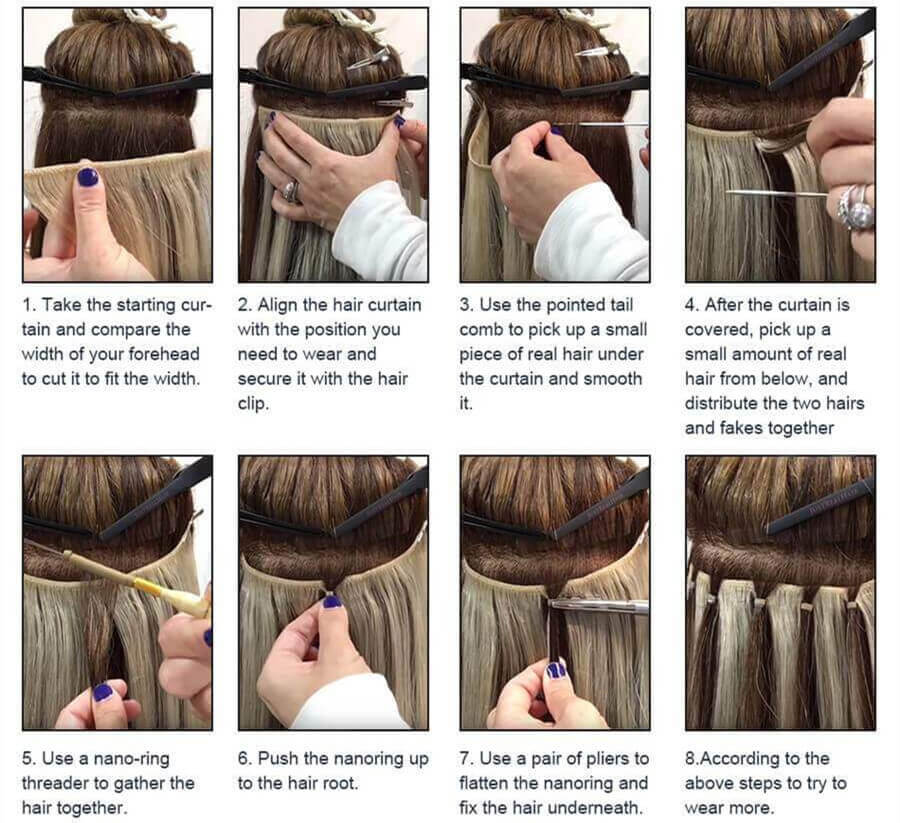 Restyle your Hair:
Tips
Find Correct Temperature( 160~180 Celsius degree or 320 ~360 Fahrenheit degree!) for Hair Restyle. We Suggest You Raise the TemperatureLittle by Little to Test it Out.
Time Control is Very Important, We Suggest Let the Wand/Curl Sits on the Hair Around 8~10 Seconds With Proper Temperature.
Apply Some Hair Spray to Keep the Curl Pattern Durable for the Whole Day
1.Please comb the hair gently with a wide-tooth comb then dip it into warm water
2.Apply a small amount of moisturizing shampoo (preferably use anti ending element agents) from top to ends
3.Wash hair Gently, Rinse thoroughly until shampoo is removed, squeeze out excess water
4.Apply conditioner from the top to ends and sit for several minutes, if meets tangling, do it for 30 minutes
5.Rinse the conditioner out with warm water, and make the hair clean
6.Gently squeeze out excess water with a towel, let the hair dry naturally, do not hang up
Faqs
Q:Is this hair 100% Human Hair?
A:Yes. Testing by BURNING- Human hair will show white smoke and then turn to ash; Synthetic hair will show black smoke and will be a sticky ball after burning.
Q:How long does it last?
A:Generally speaking, the life span of hair depends on how you take care of it. Treat it like your own hair and take very good care of it for it to more than 6-12 months.
Q:Can Make a Full Head?
A:Each Bundle is 95-100g, Normally 3 bundles is enough for the Full Head(for the stand head size). If You Like Thicker or Need Longer Hair, It's Better to Wear one More Bundle