I tip Remy Human Hair Extensions Black with Silver Color #T1b/silver
Details
Ugeat® I Tip Hair Extension Details
Hair Quality: 100% Remy Virgin Human Hair. Natural, Smooth, Soft, No Tangle and Shedding Free. Can be Straightened, Washed and Cut.
Hair Type: Pre-bonded/Keratin/ Fusion/ Stick Human Hair Extensions.
Hair Texture: Natural Straight, and Have a Natural Wave When Wet or Left to Air-dry or Diffused.
Strand : 0.8 Grams/Piece, 40 Grams, 50 Strands/Pack, 80Grams, 100 Strands/Pack
Why choose Ugeat Stick Tip Hair Extensions?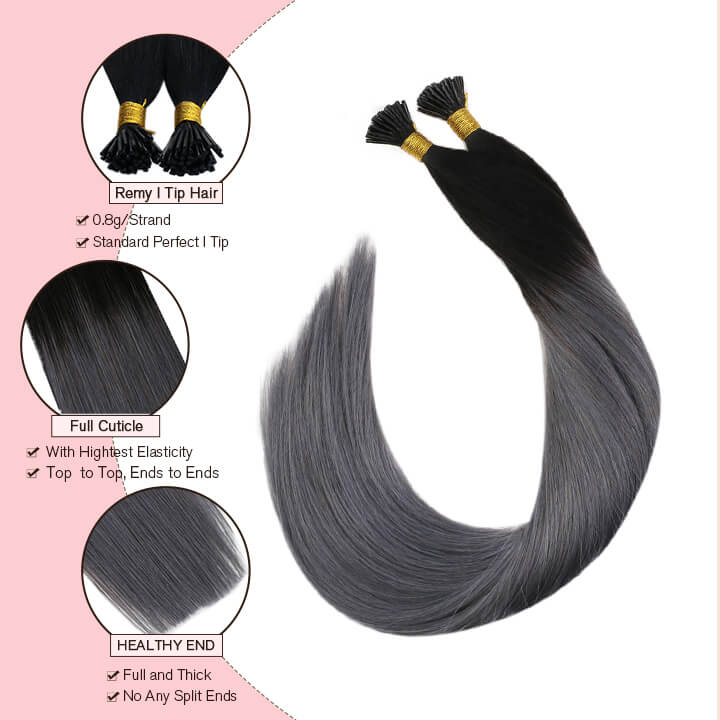 How To Choose Length?
How To Wear Stick Tip Hair Extensions?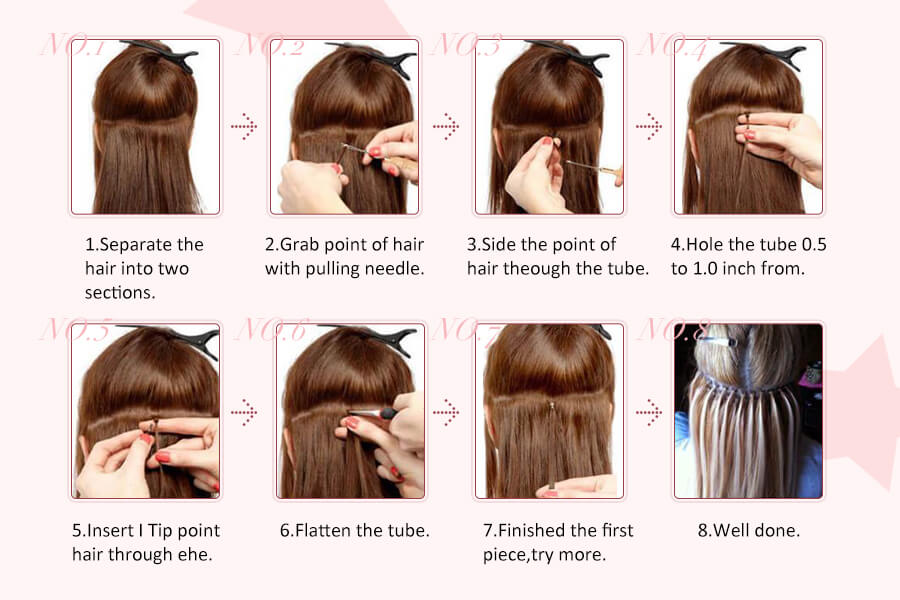 Washing
Don't wash your extensions every day.Just like your normal hair, they'll become dried out if you over-wash them.The more that a shampoo moisturizes, the better it will be for your hair.
Use sulfate-free shampoo and conditioner.
Each strand of hair has a protective cuticle layer. Not only does the cuticle layer protect the hair strand, it also reflects sunlight which gives your hair its shine. Conditioners give your hair back its smooth and soft. Make sure to work the conditioner all the way into the roots of your hair.
Dry your hair.
Blow-dry your hair completely before going to bed. You should never go to bed while your permanent hair extensions are wet. Wet hair extensions will bunch up causing tangles to form. As you move around in your sleep, the tangles in your extensions could get stuck and pull on your natural hair, damaging it.
How to Remove Stick Tip Hair Extensions?
lt is essential to always visit a qualified hair extension technician for hair extensions removal. Using the correct tools and a technician who is familiar with the process will ensure the safety of your hair. NEVER try to remove your extensions yourself at home, pliers can cut your hair if not used correctly.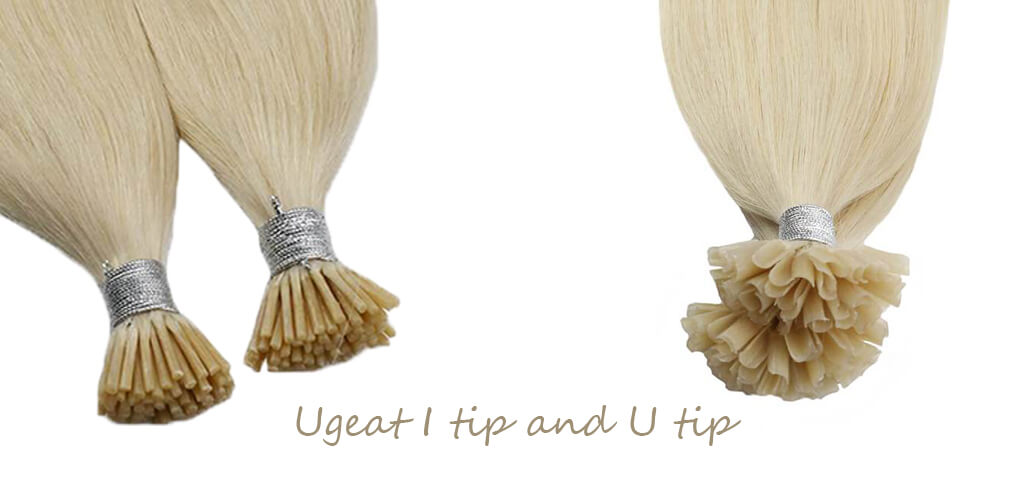 Typical I-tip hair extensions are attached to your hair using a Micro-Ring process that involves pulling your hair through a small metal loop in the extension base. This loop is usually made of copper or aluminum, which can cut into your hair's cuticles, causing damage. Pulling curly or coarse hair through these rings can also lead to tangling, snarling, and extremely tough removal, so Micro Rings may not be the way to go for women with "springier�hair types.
U-tip and the Flat-tip hair extensions can only be applied using a heating tool to melt the keratin. And while these tools only use a fraction of the heat created by normal curling and flat irons (and they areonly near the hair for a few seconds at a time), you may have fragile or damaged hair that you'd like to keep as far away from heat as possible.