5 Must Buy Ugeat Hair Toppers
5 Must Buy Ugeat Hair Toppers
Hi queens! With the arrival of Christmas, 2022 is also coming to an end. During this year, we have continuously improved the quality of our products and launched many new products. As a year-end summary, I'm here to recommend the 5 most popular hair toppers of 2022!
If you have been a loyal customer of our hair toppers, then you must know that this color is our best selling color! Dark brown interspersed with some highlights, which is very in line with the trend of balayage hair color this year. Also upgraded from the original 12*6cm base to a large 3*5inch base with three clips, which not only provides more hair volume, but also increases the security. Are you sure you don't want to give it a try?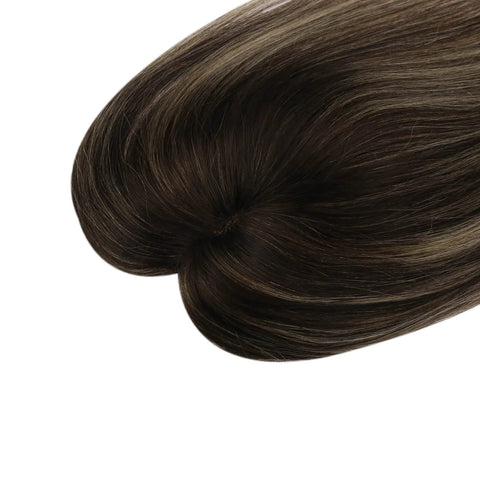 Black hair, a hair color that can never go wrong, also represents the hair color of most people. Compared with #1, #1b is not that dark in black, and it will slightly show some brown color under the sun. It is the most natural type of hair topper for most people, and it is very suitable for beginners. And of course, the upgraded base will never let you down!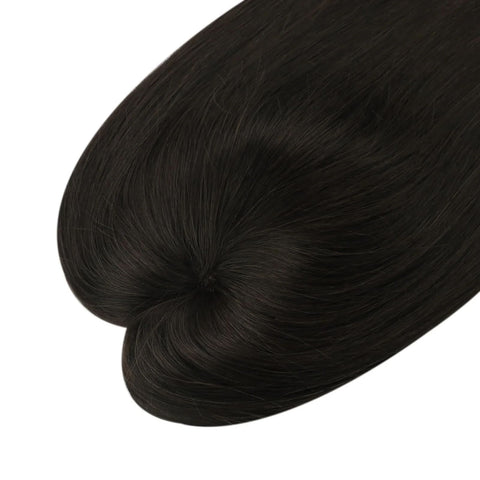 As the largest base hair toppers among the ordinary hair pieces, with 4 clips, it can provide more coverage and more hair volume for the top of your head. It is very suitable for people who are in the mid-stage of hair loss. Light blonde is also a very popular color, so if you're suffering from gray hair, give this hair topper a try!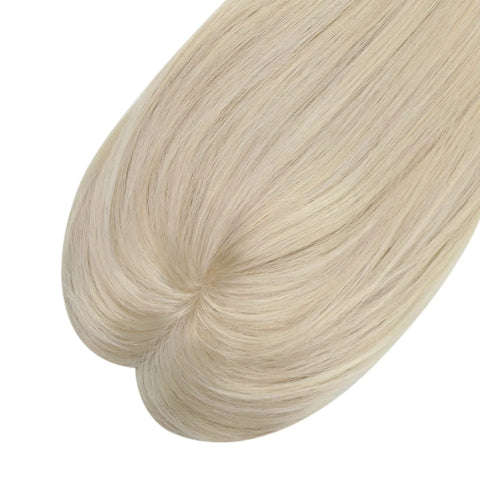 Another large base hair topper. The perfect transition from dark brown to light blonde gives a youthful yet stylish look, so if you're tired of brown or black hair, it's time to try this hair color!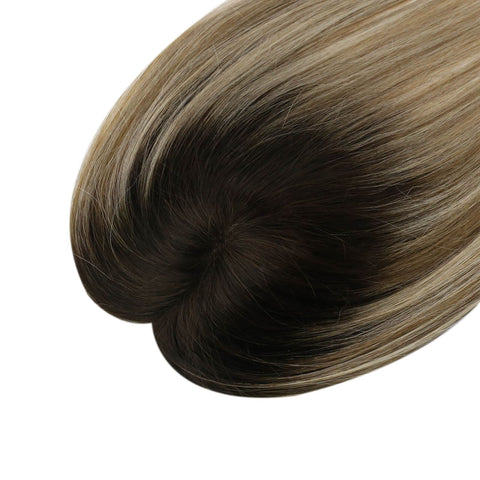 Virgin hair toppers, an upgraded version of original hair toppers that we launched at the end of this year. The hair quality has been upgraded from remy hair to virgin hair, which greatly prolongs the service life of the hair topper. The 120% density and new color have been loved by everyone as soon as it was launched. Although the price is not cheap, considering the longer service life, it is more economical than ordinary hair toppers after calculating the daily cost!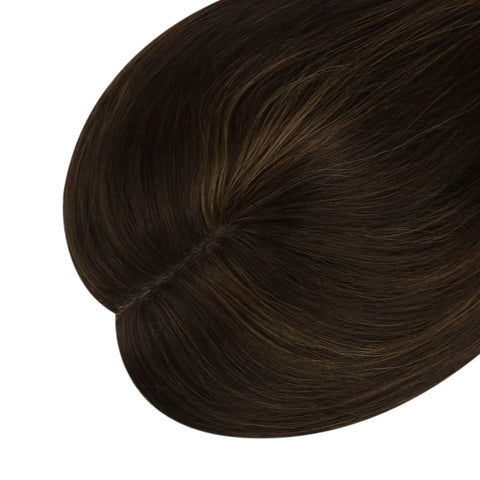 Learn More:
|
Posted on December 08 2022