Smart Tips to Get the Best Deals On Black Friday 2021
Smart Tips to Get the Best Deals On Black Friday 2021
Wow, Black Friday is coming! ! ! The biggest shopping event of the year is about to begin, and major brands are vying to carry out various Black Friday activities. Ugeat certainly can't miss this opportunity to help you save money. What activities will Ugeat carry out? Let's take a look together.
Activity 1: Limited time spike (35% Off)
Spike the product preview, remember to set an alarm clock to snap up our products at the lowest price. The lowest price only once a year.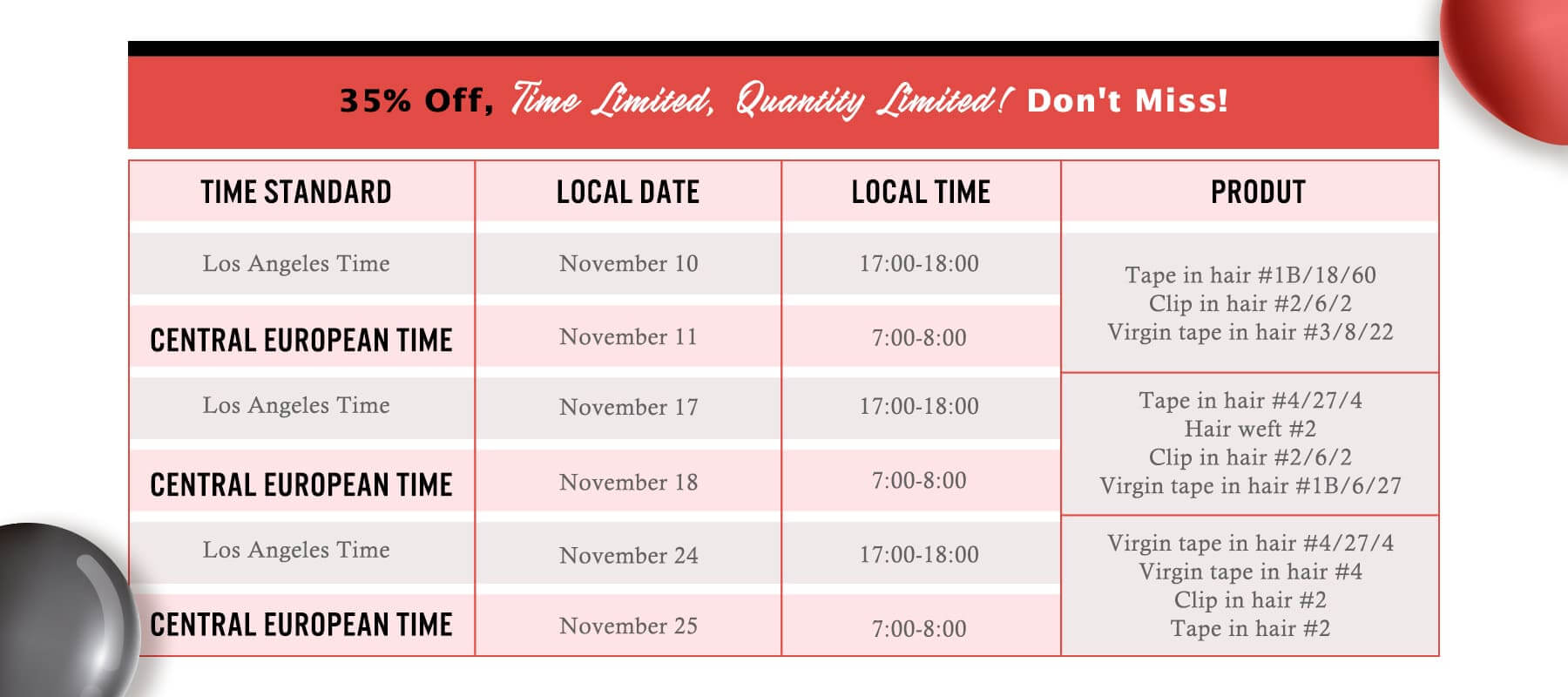 Activity 2: The highest quality virgin+ hair extensions (75% OFF)
Why Choose Virgin+ Hair Extensions?
The source of Virgin +:
All Virgin+ hair is directly obtained from healthy human heads, and from 1 Donor.  The raw materials for real Virgin+ hair are all They are obtained when the hair still has the ability to absorb nutrients, and they are truly "living" hair.
Special protection of hair scales:
We provide special protection for the cuticles, just like the raincoats we wear when it rains, to ensure that 90% of the scales are not damaged, which makes them even the same as their own hair.
Strict quality inspection process:
Testing of Tangle and Shedding Each group of hair was tested for tangle ability, virgin+ hair performed well, in the case of the same rub, Virgin+ hair is Tangle Free & Shedding Free.

Activity 3: Free gifts
*During the event, as long as you purchase virgin hair extensions or virgin+ hair extensions. You will get a beautiful gift from us.
*During the event, if your payment amount exceeds $268, we will give you a portable and comb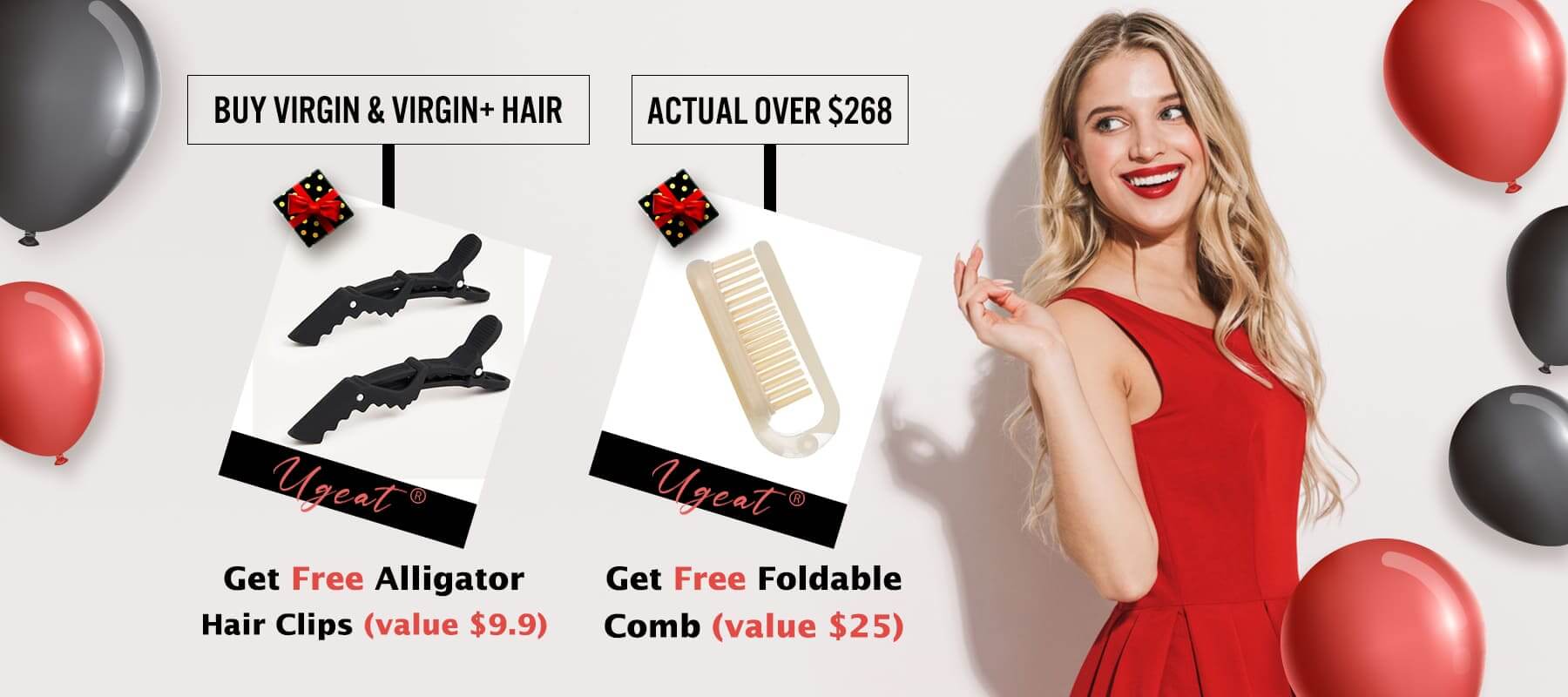 Activity 4: Gift Card Recharge
|
Posted on November 06 2021