Top 5 Popular Hairstyles for Summer 2023
Top 5 Popular Hairstyles for Summer 2023
The hot summer is coming quietly, how do you like to dress in the summer?
In the following content, we will introduce you to the Top 5 Summer Hairstyles trends in 2023. Whether your hair is long, short, curly, or straight, here are the hairstyles that suit you, and each hairstyle is worth trying. From gorgeous long hair to exquisite fashion buns, these summer hairstyles will give you a different summer experience.
Top 1: Long Layers
A fresh look without removing any length. We've got you!
Don't need to remove any length of fresh appearance. We've got you! The long hair is scattered, it is easy to dress up with the curly waves hairstyle, and the breeze blows, adding a moving beauty. In summer, many people also prefer light-colored hair, which brings a refreshing effect to the hot summer.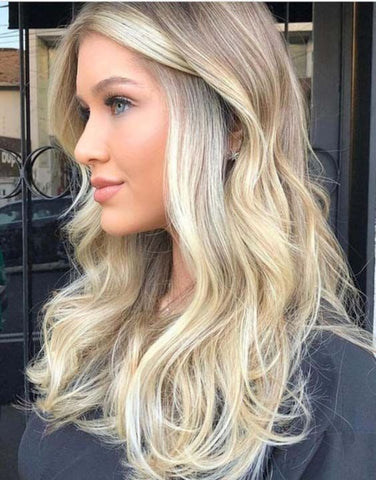 Top 2: Long hair with bangs
Bangs are now seen everywhere on TikTok, YouTube, and many cool girl's Instagram pages, so there is no doubt that they are at the top of the list of summer hairstyle recommendations. They have low maintenance costs and grow well. Different levels of bangs can well modify the contours of our face and can highlight more delicate makeup.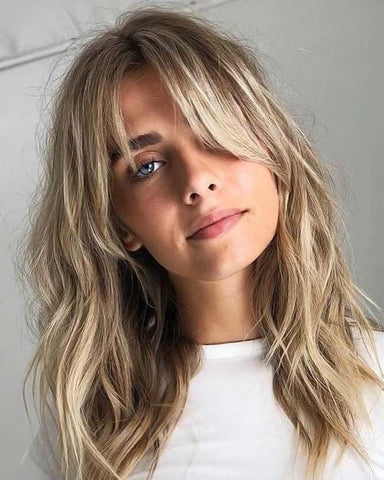 Top 3: Wave Bob
Adding beach waves to a bobo is the perfect way to transition short hair into summer.
Wave Bob has been supreme in the past few years and has been favored by many people. Adding waves to Bob is the perfect way to transition short hair into summer. Soft and choppy ends. This cut exudes a relaxed, cool atmosphere. It can also modify the contours of the face well to show a more sophisticated appearance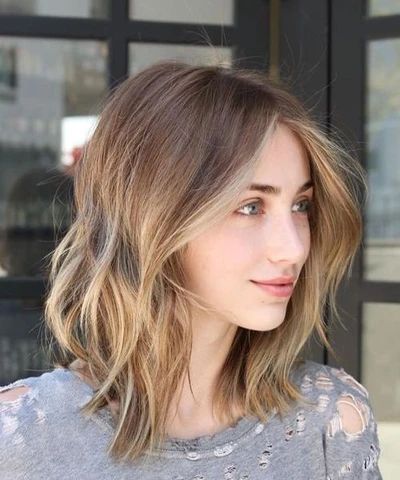 Top 4: Ponytail/Braids
Turn boring ponytails into cute retro ponytails hairstyles in this summer style. All you need to do is wrap the end of the pony around the curling iron to form a big wave. Then, just add a ribbon at the bottom to complete the style. You can also braid the ponytail into a braid, which is the perfect weekend summer style. This is one of the most popular hairstyles this year, perfect for hot weather.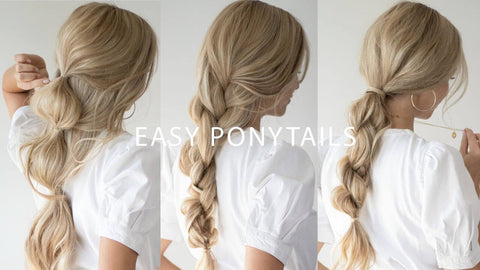 Top 5: Stylish Updos
Fashionable buns are very much needed on the sweaty hot summer days. This chic hairstyle will take you through the hottest summer with ease. It looks messy at best, but don't worry. Its messy decoration can give you an extra fluffy feeling, even thin hair can be well hidden.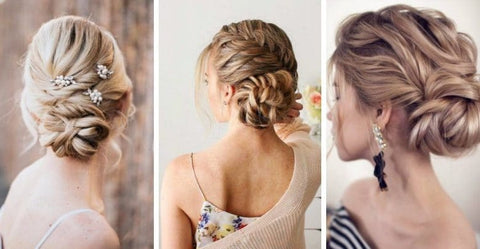 At Last
Fashion is constantly changing, but these hairstyles will become a trend in recent years. They are long-lasting fashion. So, what kind of hairstyle do you like in the hot summer? Contact Ugeat Hair maybe you will get a different surprise.
Learn More