What Not to do with Clip in Hair Extensions
Ugeat Seamless Clip in Hair Extensions
Among all types of hair extensions, clip in extensions is the easiest way to wear them. It only takes a few minutes, and you can complete the installation and removal by yourself. It is also because of the simple way to wear it, so its use time is also the longest. We have many customers who have reported to us that they can use remy clip in extensions for one year.

To allow our customers to use hair extensions for a longer period. We deliberately summarized the care methods about clip in extensions. Take care of clip in extensions according to the following content, we believe you can use them for a longer time. For hair extensions, the more careful you take care of, the longer you can use them.
Don't Wash Your Hair When Wear Hair Extensions
With clip in extensions, you will know that it is very easy to install and remove. Therefore, please remove the clip in extensions before washing your hair. Usually, the clip in hair extensions can be washed at most once a week. The fewer times you wash, the longer the hair extensions will last.
To clean the clip in human hair extensions, you need to take it off and wash it separately. It should be cleaned gently, from beginning to end. Use sulfate-free shampoo and conditioner. Use more conditioner and argan oil to add nutrients to your hair.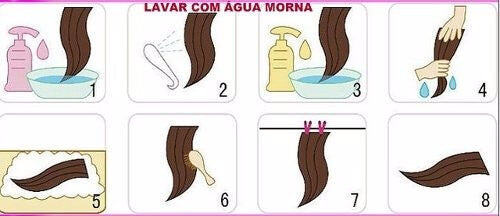 Don't Brush Your Clip in Extensions When Wet
Many people have the habit of washing and combing their hair. This practice is wrong. Hair is very susceptible to damage when you have just washed your hair. Hair follicles are open and more delicate when wet, so you're sure to make your set prone to breakage or shed excessively.  Never do this when dealing with hair extensions.
We recommend that you brush your human hair extensions clip ins regularly and carefully after making sure that your hair is dry. This will make your hair extensions feeling silky smooth without damage.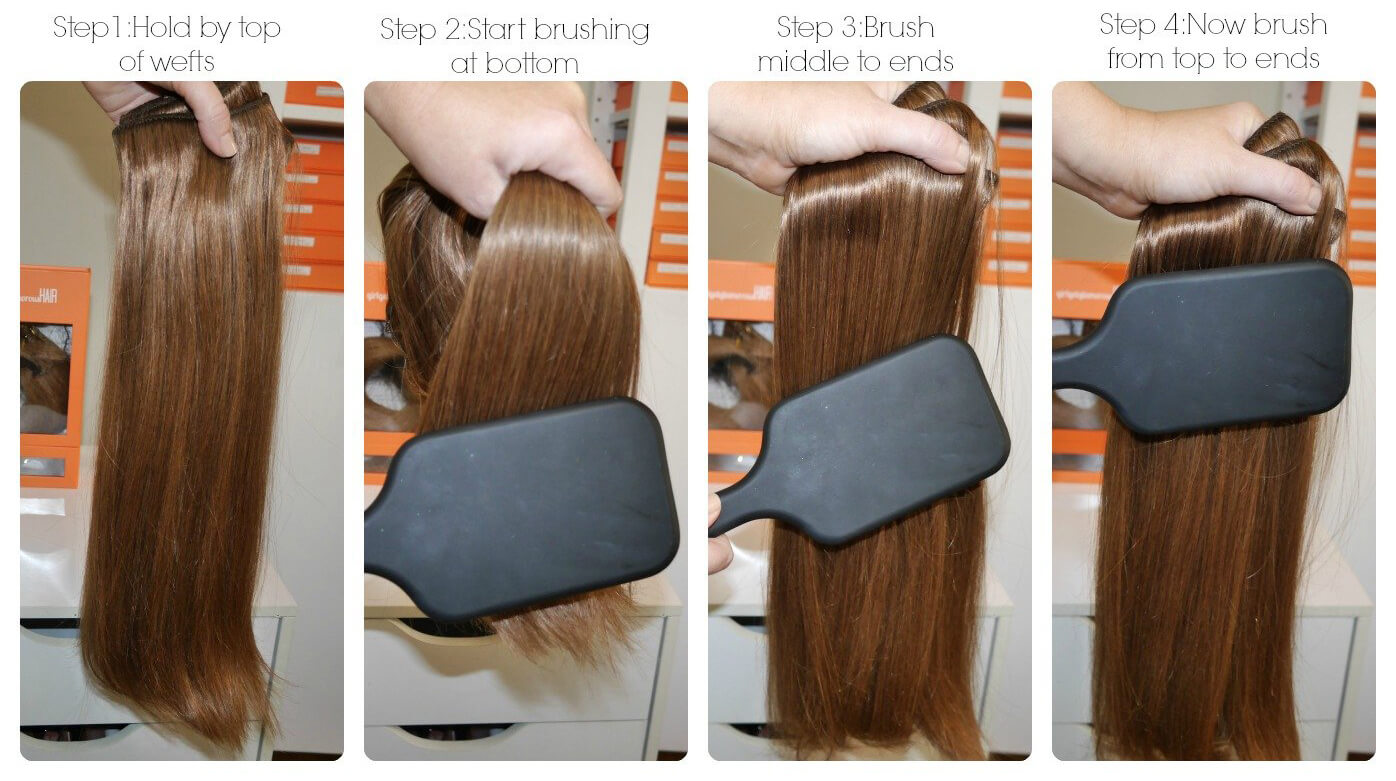 Don't Wear Clip Ins While Sleeping or Swimming
Using hair extensions while sleeping or swimming may cause hair tangles. We recommend that you remove the clip ins before doing this. If you don't want to remove hair extensions. You can also turn your hair into braids. This can also protect hair extensions to a certain extent.
Don't Use High Heat
People who often go to salons for hair styling should know that they straighten and curl their natural hair repeatedly. The damage to the hair is very big. This can cause the hair to become dry and brittle. Our natural hair is still like this, and the hair extensions have left the human scalp for a long time, and the hair lacks nutrients. Therefore, if the hair extensions are too hot styling, the damage to the hair will be even greater.
To make hair extensions last longer, when using heated styling tools, make sure to use a low-heat setting, heat protector, and then flatten some argan oil on both ends to add nutrition.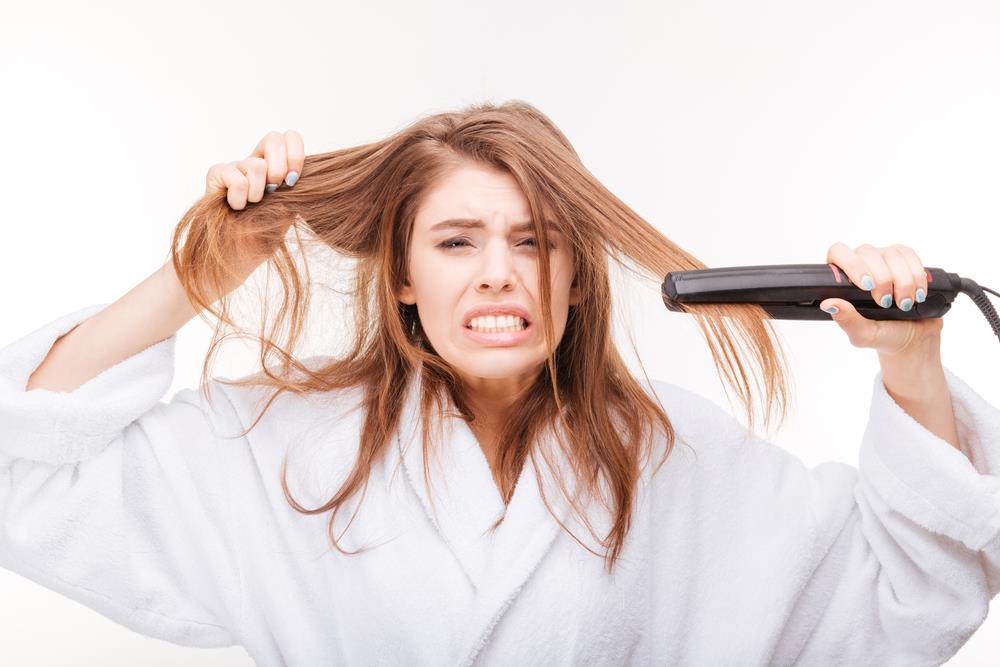 Don't Bleach Or Lighten Your Clip Ins
Although Remy clip in extensions is made of real human hair, due to special treatment during the production process, the hair can only be dyed to a darker color, and cannot be bleached to a light color. The harsh chemicals in bleach and peroxides can cause some serious damage to the hair.
If you want a lighter color, we suggest you directly choose our lighter clip in extensions. If you can't match your hair color well, you can also contact us, we can help you match the suitable color.
 At Last!
After reading so much, have you used clip in extensions in the correct way? If not, then take care of your remy clip in hair extensions in the correct way from now on! Hair extensions use time and care methods are closely related. Take care of them properly and they will last you for a longer time. Hurry up and act
Learn More