Ugeat Hot Sale Hair Colors in June
Ugeat Hot Sale Hair Color
Time flies so fast, 2021 has already passed halfway. June is over, and the hot summer has come. So let's review the most popular hair color of Ugeat in June. Let's get to know Summer Hairstyle!

First of all, from a general point of view, blond hair color is the most popular color among all categories. Among the top five product purchase rankings, Platinum Blonde occupies three seats. White Blonde also occupies a place. Many people like light-colored hair in summer.

First of all, we would like to introduce Ugeat best sale hair product - Human Hair Tape in Extensions Platinum Blonde Pure Color #60. Tape in extensions has always been the favorite hair extensions of Ugeat customers. Ugeat tape in extensions has various colors. Invisible, seamless, and comfortable to use. Ugeat Hair will provide replacement tapes for every customer who buys tape in extensions so that our customers can spend less money and buy the best quality hair extensions at the same price level. The free replacement tapes can allow customers to use hair extensions for a longer time.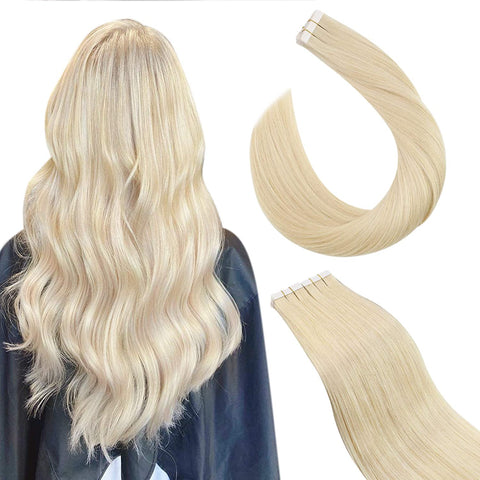 After introducing the most popular product of Ugeat Hair, let's take a look at the different types of hair extensions. Are their hot-selling colors the same? Let's take a look together.

There is no need to elaborate on Tape in extensions. We have already understood from the above content-Platinum Blonde Hair Color is the most popular among customers who purchase tape ins. So what color do customers who buy clip in extensions like best? The best-selling clip in extension is #1B/4/27 and #4/18/4. Brown hair color is a versatile color. Balayage brown hair color is always matched with different degrees to get a more three-dimensional appearance.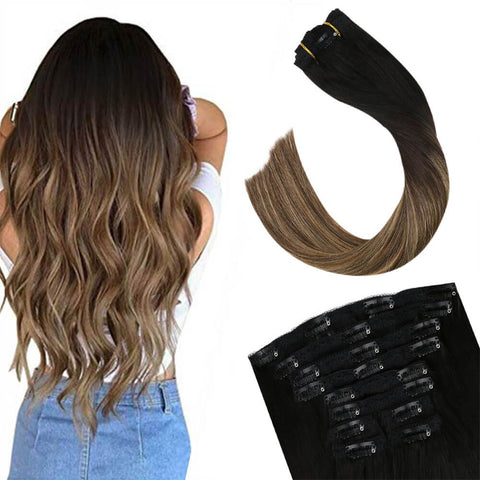 The most popular Micro Loop Hair Extension is #1 Jet Black hair color. This type of color is a natural hair color owned by many people in the world, and it is suitable for all skin tones and hairstyles.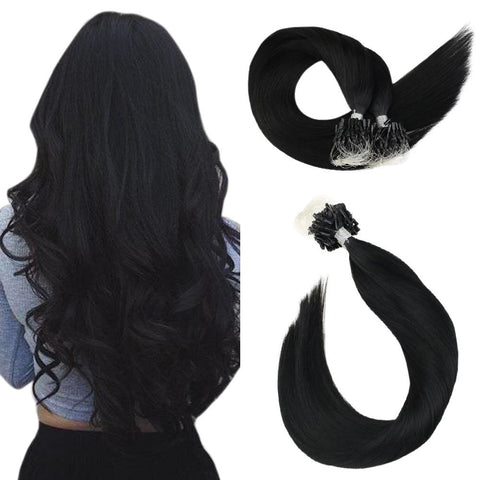 The most popular U tip Hair Extension is Highlight #10/613 Golden Brown Highlighted Bleach Blonde. The combination of the two types of gold will bring a premium texture.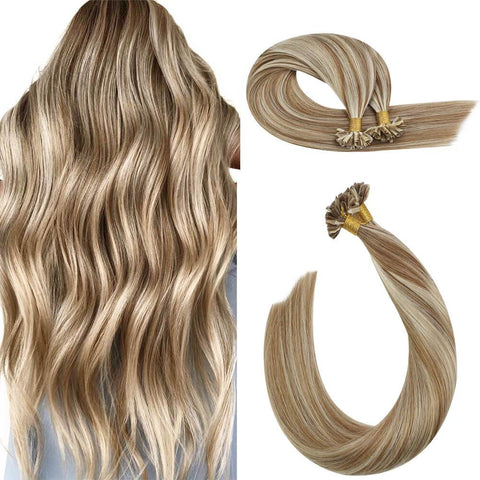 The most popular I tip Hair Extension is Ombre #1B/Silver. Gray hair is no longer the unique hair color of the elderly. It has become synonymous with fashion, avant-garde, and popular.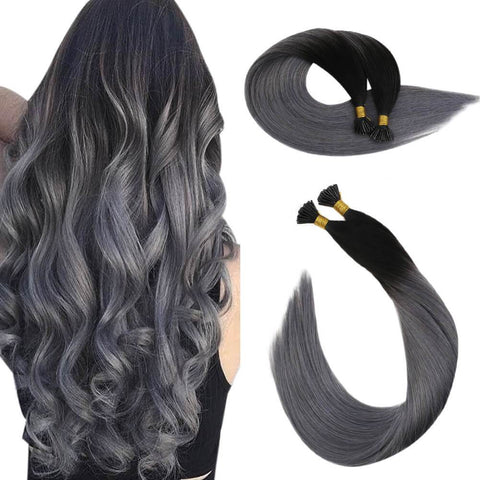 The most popular Flat Tip Hair Extension is Platinum Blonde Hair Color. Cooler blonds are a great choice for a summer makeover because they look best on sun-kissed skin.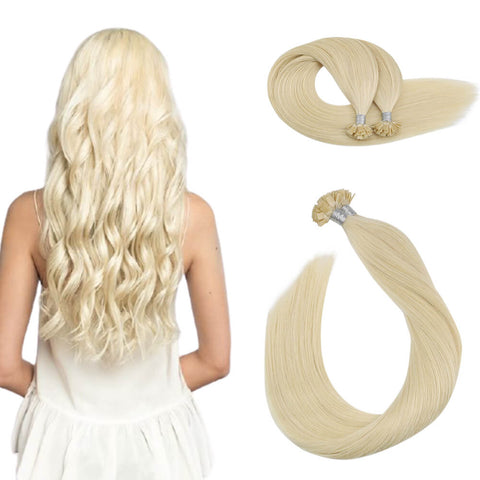 The most popular Sew in hair extension is #2 Darkest Brown Hair Color. Slightly changing the hair color will make you look more gorgeous. In addition, this color is also a well-controlled color, suitable for all kinds of skin tones.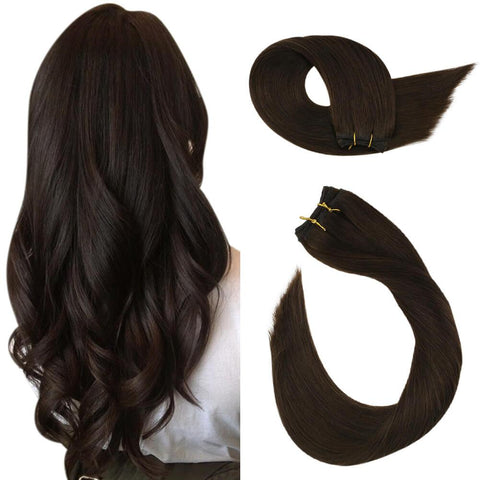 We also have high-quality Virgin Hair Extensions. Do you know the colors of the most popular Virgin Hair Extensions? Wow~ it is also Platinum Blonde Hair Color. This color is very beautiful. Very suitable for the hot summer. Platinum Blonde hair makes this summer cooler.

These are the most popular color of Ugeat Hair Extensions in June. Have you tried these hair colors? Come and give it a try, these are the popular hair color this summer. We believe you will like them! If you have any questions, please feel free to contact Ugeat Hair, we will do our best to help.