Seamless Injection Tape in Hair Extensions Virgin Human Hair Blonde Color #8/60
Details

What are seamless invisible injection tape in hair extensions?
Seamless Invisible Injection Tape in Hair Extensions are the newest types of hairpieces in the hair extensions field. They offer a lightweight and invisible look, which makes the hair look like growing from the scalp.
Detail about Injection Tape in Hair
Hair Quality
: 100%
Virgin Human Hair
Hair Type
: Real Human Hair Seamless Invisible Injection Tape in Hair Extensions.
Hair Texture
: Natural Straight.
Tape Size
: 0.8cm x 4cm
Piece Weight
: 2.5 g/piece.
Span Life:
8 months-12 months, Virgin Invisible Tape can be reused with
replace tape
. And we suggest adjusting the tape every 4 weeks to keep the hair stay well.
Note: Usually, 150-200g is enough for a full head, if you need to add both length and volume, we recommend 200-250g.
More Invisible Skin Weft
Thinner than ordinary tape hair, close to the human skin.
Mimics root growth to give elegance invisible skin looking.
Unique Cuticle Aligned Technology, dying via plant extract, no damage to the hair
Hair with new technology is much silky & smooth than traditional hair.
Lifespan is longer than normal hair in the market.
How to choose length?



How to Wear Ugeat Injection Tape:


Warm Tips:
Remember NOT to wash hair within 72 hours after wearing hair extensions.
Not to brush the root and do not use conditioner on the root, it will cause the tape to fall off.
Tips:
In order to improve the service life of our hair, we recommend not to rub when cleaning, try to use the top-down way.
Step 1:Apply a professional glue remover to your hair, where the tape residue is stuck. Or coat your hair with the oil to loosen the sticky adhesive.
Step 2:Wait 2 hours, the tape dissolves, which allows you to gently remove your hair extensions as easily as you were able to put them in.
Step 3:Then you can use new tape to refill the tape extension and can reuse the hair extension again.
1.Make sure that you are always gentle with your extensions this can also affect their lifespan.
2.Using proper hair care products will reduce tangles and be easier to handle.
3.We don't recommend blow-drying your extensions after every wash as doing this constantly will make them dry and more vulnerable to breakage.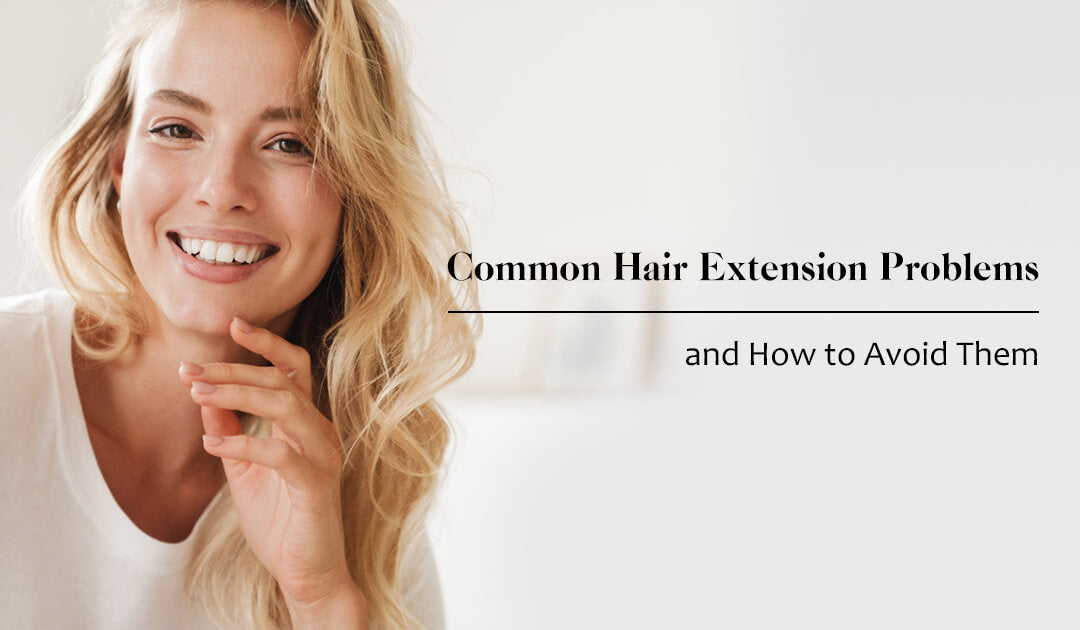 Purchasing sulfate-free and alcohol-free products is a necessity. These ingredients strip the hair of its natural oils and will affect its integrity. This, in turn, makes the hair drier and more prone to tangling or matting. The current shampoos on the market are acidic, neutral, and weakly alkaline. We recommend neutral shampoos, which will cause the least damage to the hair.

Look for ingredients that add moisture to the hair-like argan oil, coconut oil, castor oil, and so on. Proper hair care products will reduce tangles and be easier to handle.

Additionally, using a high temperature when heat styling runs the risk of damaging the hair which can then cause breakage and shedding. This is why we recommend only use a low heat setting of 160°C. While our own hair may be able to handle a high heat setting, our hair is also constantly getting revitalized from the scalp, whereas hair extensions don't receive the same amount of nutrients or oil in order to look silky and shiny.