Full Cuticle Virgin Hand-tied Real Human Hair Weft Platinum Blonde #60A
Details
What is Full Cuticle Hand-tied Hair Weft?
Hand-tied Weft Extensions are the highest quality, 100% pure human hair. The actual hand-tied extension refers to the way the product itself is made―the way the hair is hand-knotted onto the seam on the weft. When adhered to the natural hair, Hand Tied Wefts lay flat against your scalp to provide a natural look.
Details about Virgin Hand-tied Hair Weft
Hair Material: 100% Virgin Human Hair.
Material Grade:8A Brazilian Virgin Hair
Hair Length:14" 16" 18" 20" 22" 24"
Hair Life: 8-12 months
Hair Weight: 14" 16" 18"--10g per bundle 20" 22" 24"---15g per bundle
Note:
The Feature of Hand-tied Hair Weft
1.The raw material of the hair is Virgin Hair
The virgin hair is not chemically processed in any way, which means that the hair has not undergone any dying, bleaching, coloring, dyeing, or any harsh washing, you can bleach, color, perm, and style as you would for your own hair.
2.Ultra-Thin.
Our Hand Tied wefts are created with high precision. Each weft is very strong and prevents shedding, they are less bulky and less visible.?Hand-tied wefts allow a more natural appearance and volume.
3.Easy installation.
There is no need for extra hair styling tools when attaching this one because it doesn't need heat or glue. You only need your hands.
4.Reusable.
you can enjoy this extension will be dependent on how you treated it afterward. Reusing it for 8-12 months is guaranteed if you never lacked in taking care of it. This means that you don't have to install it every day.
How to choose Length?
How to wear Hand-tied hair weft?
Pay Attention
Hand-tied Hair Wefts can not be cut hand-tied wefts as this will destroy the weft and the hair will unravel.
A: Hand-tied hair weft VS

Machine Weft
Hand-tied wefts are ultra-thin, they can be stacked and layered in one row and lay close to the scalp. Machine weft is thicker and hard to be invisible.
Hand-tied hair weft is ideal for those who have fine and thin hair and looking to add more volume and length that looks natural, while machine hair weft is a good choice for people who have thick hair.
Hand-tied Wefts are sewn together by hand, making the weft portion of the hair much thinner than Machine Tied Wefts.
They are very thin and invisible, but the most special thing is that the hand-tied hair weft is hand-sewn by workers, which is more precise and stable.
Make sure that you are always gentle with your extensions this can also affect their lifespan.

Using proper hair care products

will reduce tangles and be easier to handle.
We don't recommend blow-drying your extensions after every wash as doing this constantly will make them dry and more vulnerable to breakage.
Tips:
In order to improve the service life of our hair, we recommend not to rub when cleaning, try to use the top-down way
Please remember hair extensions will also get split ends over time and will need trims from time to time.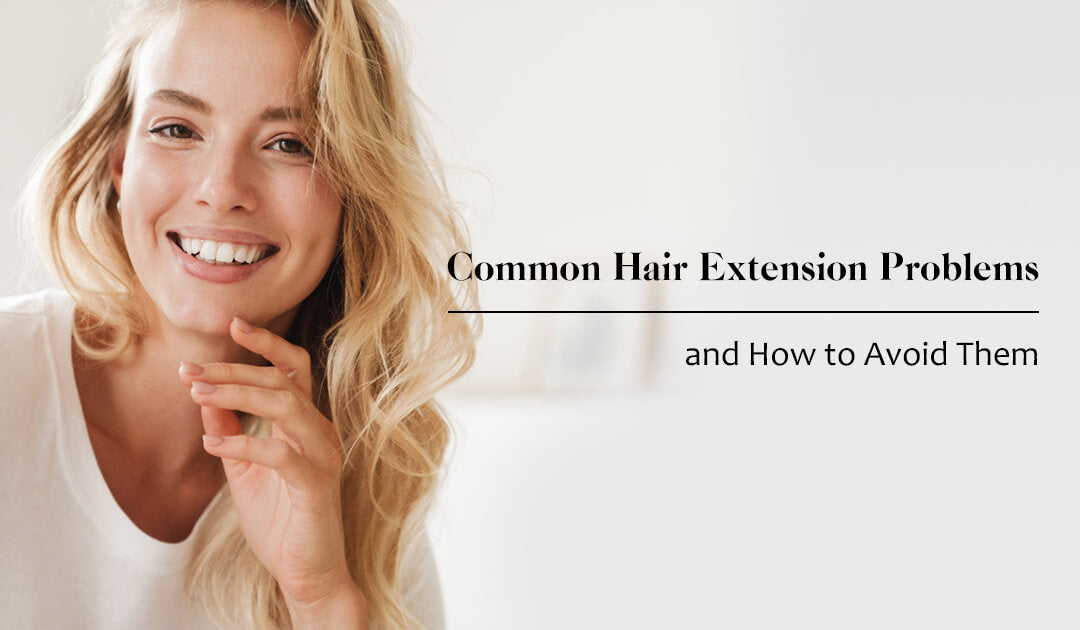 Purchasing sulfate-free and alcohol-free products is a necessity. These ingredients strip the hair of its natural oils and will affect its integrity. This, in turn, makes the hair drier and more prone to tangling or matting. The current shampoos on the market are acidic, neutral, and weakly alkaline. We recommend neutral shampoos, which will cause the least damage to the hair.

Look for ingredients that add moisture to the hair-like argan oil, coconut oil, castor oil, and so on. Proper hair care products will reduce tangles and be easier to handle.

Additionally, using a high temperature when heat styling runs the risk of damaging the hair which can then cause breakage and shedding. This is why we recommend only use a low heat setting of 160°C. While our own hair may be able to handle a high heat setting, our hair is also constantly getting revitalized from the scalp, whereas hair extensions don't receive the same amount of nutrients or oil in order to look silky and shiny.