Details
Ugeat® U tip Hair Details
U tip/Nail tip is a type of human hair extension that is shaped like a U and is applied to the hair by heating up, it is also called Hot Fusion hair extensions.
Hair Quality: 100% Remy Human Hair. Natural, Smooth, Soft, No Tangle, and Shedding Free. Can be Straightened, Washed and Cut.
Hair Type: Pre-bonded Keratin/ Nail-Tip/ U-Tip Fusion Human Hair Extensions.
Hair Texture: Natural Straight, and Have a Natural Wave When Wet or Left to Air-dry or Diffused.
Strand: 0.035 oz/1 Grams Per Piece, 1.76 oz/50 Grams Per Pack, 50 Pieces, 100Pieces
Full-body look: 100-150 Pieces are recommended for a full head
Why choose Ugeat U Tip hair?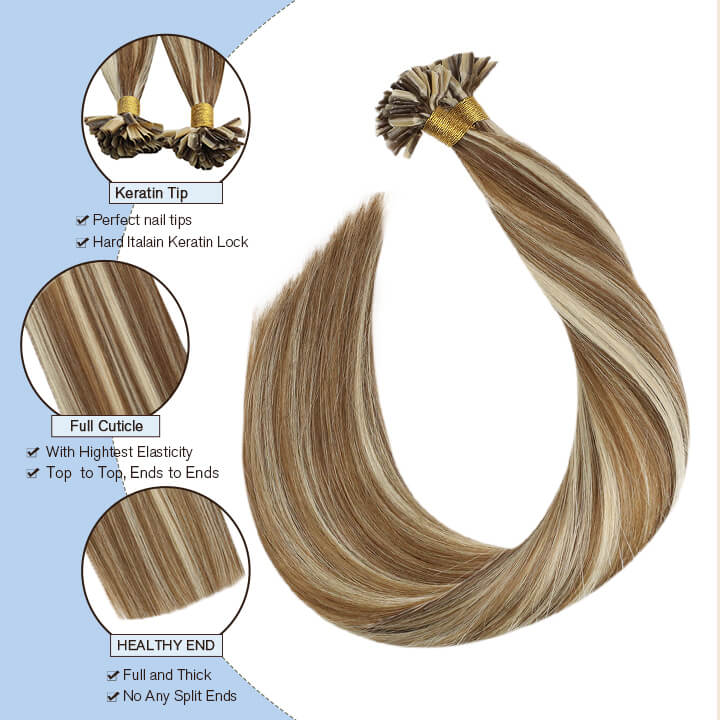 Do U tip extensions damage your hair?
Ugeat U-Tip extensions are made from High-Quality Keratin, which is a protein found in natural hair, therefore it is kind to the hair and will not cause damage.