Halloween Hairstyle recommendation 2022
Halloween Hairstyle recommendation 2022
Halloween – our favorite time of the year is almost here. It is the perfect time to experiment with your hairstyle and come up with crazy looks. If you are still undecided about what to dress up, we have some scary and cute suggestions for you. Of course, you can achieve all these hairstyles by yourself. So don't walk away, read on with us!
Wonder Woman
Wonder Woman, the superhero we are all familiar with, is perfect for you if you have black hair and don't want to dye it or do a very exaggerated look. Her glossy black hair brushed back from her forehead while the rest of her hair drapes over her shoulders for the perfect pin up hairstyle. For a look more true to Lynda Carter more curls could be added to the ends of the hair. The greater the volume the better, as this will create more drama to the hairstyle which requires a confident individual to best portray this super hero.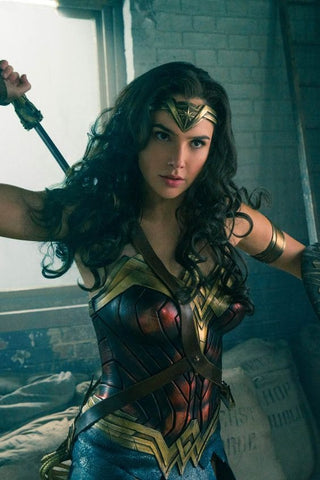 Cat Woman
Cat woman, another female character that we are very familiar with in the DC universe. Today Cat Woman has a full facial mask, however in the 60s Julie Newmar was arguably the most iconic Cat Woman. She wore her hair very simple in a long bob style. She wore a hair band with the essential cat ears on each side. The hair was then wrapped around the hairband so that you could not tell she was wearing one. This look can be easily achieved even for you with short hair.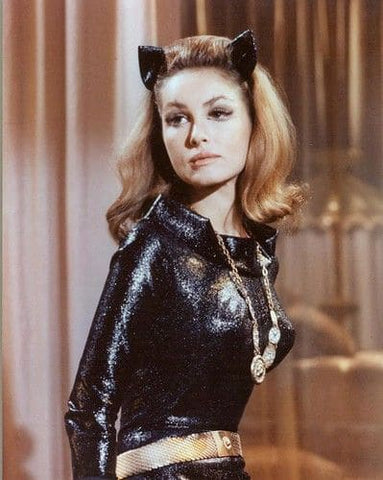 Harley Quinn
Okay, I admit, we've really talked about too many DC characters today, but when it comes to Halloween, who can leave out this most iconic character? Harley Quinn, who has been loved by everyone since the movie was released, you must not miss it! If you want to embody your favorite super-villain, makeup and hair are the most important parts. Harley Quinn is famous for her blond hair and blue and pink pigtails. You can dye your hair or you can get some great extensions to complete your look!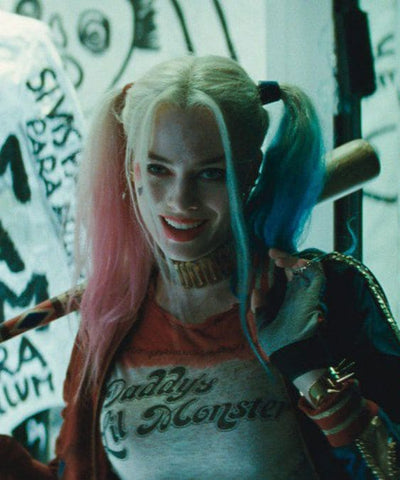 Wanda
After watching Wanda Vision, is there anyone who hasn't fallen in love with this charismatic character? Even if you didn't notice her before, this year, this is definitely a hit! Similar to Wonder Woman's look, wear a red wig and curl it, you can easily achieve this look!
Bride of Frankenstein
Bride of Frankenstein is another effective look if you want to go all out for Halloween this year. However don't think that you have to buy a wig for this look you can put your own interpretation on it by crimping your hair and adding more and more hairspray as you brush it outwards. For more drama some platinum blonde hair extensions could be used to get the spiral effect on the side this could also be done by using a spray can. Have fun with this look and remember the more strange and sinister the better!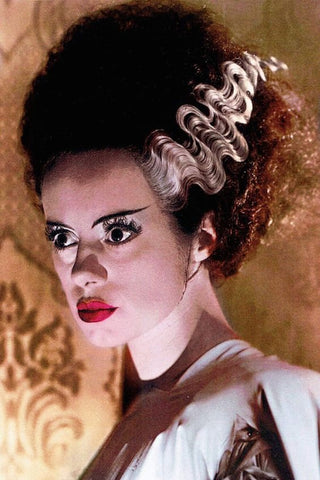 Queen of Hearts
Who doesn't like the characters from Alice in Wonderland? Red Queen is one of the most interesting ones. You can play around with the makeup and don't forget the bright red hair to complete the look.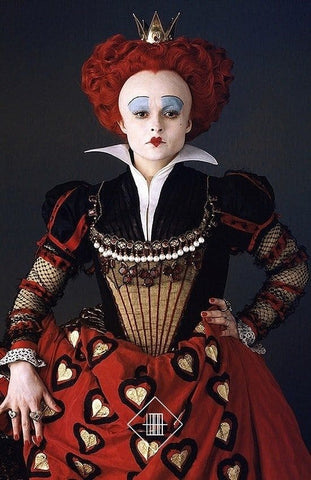 Learn More:
|
Posted on October 13 2022